BUY GOLD OR SILVER BULLION IN VICTORIA BC
---
Looking to buy gold or silver bullion bars or coins in Victoria BC today?
We now have a dedicated bullion website for you to check prices that are updated by the minute. Please visit our new bullion site at www.GoldVictoria.com

YES!! We do sell certified 1oz gold bars and 1oz gold coins. In fact we have a great selection of inventory and can usually source most requests in 48 hours.
There is no denying that in these uncertain economical times many smart individuals are turning to the security of buying gold or silver bullion bars & coins. Investors are making money as the value of gold and silver bullion climbs or using bullion to hedge against inflation, or the possibility of hyper-inflation.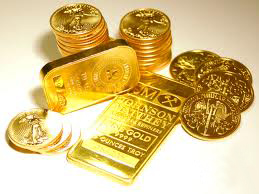 In Victoria BC it is difficult to find a good price when buying gold or silver bullion from local dealers. Even the big banks want to charge you premium prices plus shipping and handling fees.  Not to mention the fact that some banks want you to pay them in USD funds which means they make more money from the currency exchange.
Keep in mind there is also little privacy when buying gold or silver bars and coins from the banks, as they have detailed records of who they sell to. Often the banks will also "suggest" a consultation to see if it's in your best interest to invest your money in gold or one of "their financial products" instead.
When purchasing from us you do not have to worry about loss from shipping, insurance fees, buying from someone you have never met or ordering from a website.
By the way… There is No Tax in Canada on Gold or Silver bullion when bought in bar or coin form of  certified .995 purity or higher (.9999).
How competitive are we on gold?
We have mystery shopped the local dealers and banks and we are confident we have great pricing.
If you shop the major players in the bullion Market like, kitco.com, Silvergoldbull.ca. or your favorite bank you will find quite a price difference.
The best price you can buy gold bullion is in bar form. Gold Maple leaf coins (Royal Canadian Mint) carry roughly a 1% premium over gold bars. However when you sell maple leafs in the future you will get most of that premium back.
When you are investing in gold please make sure that you purchase certified .9999 bars or coins that are "recognized".  Recognized gold bars will be stamped by such manufacturers as JM, Credit Suisse, Engelhard, Pamp, Royal Canadian Mint and the US Mint.
(WARNING: Fake gold and silver bars are in circulation… If you are buying New or "circulated " gold or silver from any dealer please make sure they use a "specific gravity" or XRF tester to make sure the gold is real. We do have a specific gravity and a XRF tester and check every piece before we buy and are more than happy to do the test with you when you invest!)
You have read this far because in the back of your mind you know things are not right in the world today. Getting funds out of the system and having piece of mind is worth a call. If you are looking to invest in your future, and get in to the market at the best price possible give us a call today at 250-361-1892.
We now have a dedicated bullion website for you to check prices that are updated by the minute. Please visit our new bullion site at www.GoldVictoria.com